On The Road Again
Literally, and in the blog sense.
Today, I'm visiting the Adventures in Missions offices in Gainesville, Georgia to finally meet the amazing marketing team that I serve with, and I'm also virtually visiting while my friend Jim Woods of UnknownJim.com anticipates the arrival of his new baby boy!
My post for Jim is called One Dreamer's Map to the Promised Land:
Once upon a time, Christine lived a nice normal busy life. Great career, family, two cars and a house. Living the dream.

Except the dream was a nightmare. Not the "chased by monsters" kind, but the "constant dread of the insignificant" kind.

Rodent of your choice running for the ridiculous disappearing reward of choice.
(click here to read the rest)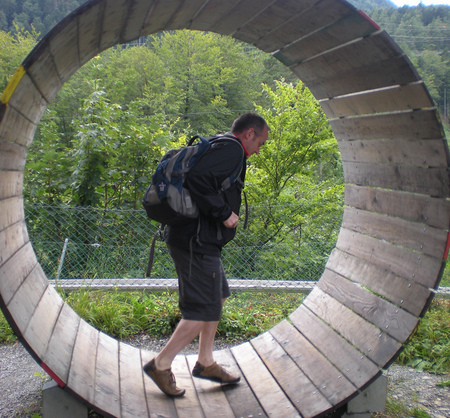 If you're visiting from Jim's site, welcome!  I write mainly about adoption/orphancare issues and making a difference in the world.  For a little Friday fun, I sometimes share snippets of a fiction project I'm working on, too.
You can learn more about our adoption story here, or see a few other samples of my writing here.
*Photo Credit: Lisa Stephens (Creative Commons)
The Growing Writer's Survival Kit is filled with tools to help you when writing gets tough. Get your FREE toolkit (and updates) by entering your email address here:
About Christine
I'm a writer, a recovering project manager, and a corporate refugee with a passion to share the lessons I've learned. I've worked with bestselling authors to launch nearly a million dollars' worth of books and online courses. I've seen what works (and what doesn't), and I know what it takes for a growing writer to get your work out and grow as you go.