The Next Step Manifesto
You are a writer, and writers write, so you write.
But then what?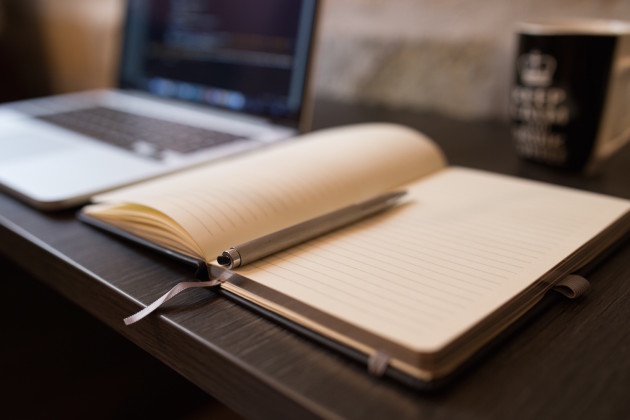 All the internet gurus tell you to start a blog and grow your email list and build your social media presence.
All the writing craft leaders teach you to find your creative flow and take breaks, and write for yourself and stay true to your core.
And you listen and try to do it all until your head feels about to explode.
You're not alone
I've seen too many people catch the fire, declare themselves writers, then fizzle at the first storm, overwhelmed by what to do next.
But a true writer won't let technology or business or conflicting advice stand in the way of sharing her work.
Yes, there's a lot to figure out.  But the writer who can't not write? She'll push.
She'll find a way.
She'll watch YouTube videos and she'll Google questions and read blog posts. She'll invest in books and tutorials, and she'll hire out work she doesn't have the time or inclination to figure out for herself.
I can preach this because I am that writer.
I am the writer who thought WordPress meant talking while lifting weights at the gym. Who thought MailChimp was about training animals to work for the post office.
But I knew I couldn't hold my words inside anymore.
So I read and I googled and I bought courses and I hired people.
I learned.
And you can, too.
You can do this
Technology can be baffling, and it's stopped too many writers in their tracks. And the technology providers don't have much reason to make it any easier.
Business can be intimidating, and the stink of slimy marketers has soured too many writers, leading us into a place where pride in our work is replaced by shame and doubt.
And the stuffy literary establishment wants us to believe we need a master's degree before we're good enough to share our words.
The confusion, shame, and overwhelm has led so many writers to throw up their hands and give up.
No more.
There is no more "can't."
Writer's Next Step is a place for determined writers to come together in a community of encouragement and growth.
It's a place where we hold each other accountable and we offer more than kind words (although we offer those too).
It's a place where we solve problems. Where we share tips and steps and actionable information.
It's a place where we can meet people with complementary skills. Where we can trade services. Where we can find collaborators.
Where we solve the problem of discouragement with encouragement AND with information. With tools. With answers and practical help.
It's more than a how-to blog. It's a community.
Every writer has a next step
For the writers who just write for themselves, who aren't sure if their ideas are worth spreading: Your next step is to write tomorrow, and then the next day, and the next.
For the writers who are writing every day, maybe your next step is to share a piece as a public Facebook post to see how it resonates, or maybe it's to start a simple blog.
And for the writers who have a blog and want to reach more people, maybe it's to focus growing an email list or learn to format and publish your eBook.
Only you know what's next for you.
So what is it? What is your ONE next thing?
Shout it out in the comments below and take that step!

Don't try to do it alone.